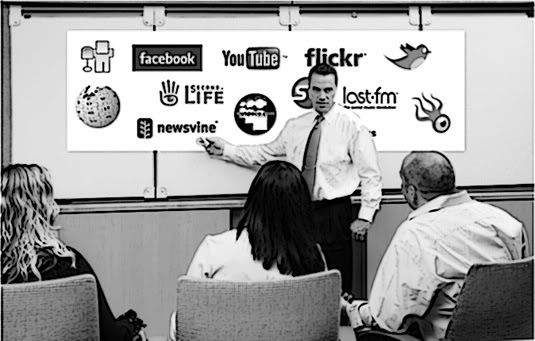 Photo credit: Amit Agarwal of Digital Inspiration
Using an Oregon middle school teacher as a case study, Mashable has put together a compelling list of why schools should move with the social media current and not against it. Teachers who want to engage in the use of social media with their students will find this article to be a good resource not only because of the points it makes for the case, but also for the abundant examples provided with each.
1. Social media is not going away
2. When kids are engaged, they learn better
3. Safe social media tools are available—and they're free
4. Replace online procrastination with social education
5. Social media encourages collaboration instead of cliques
Examples of social media in the classroom share a commonality:
Educators use it to supplement curriculum, not to replace traditional practices. It's not the end-all of education…. But it could lead to more student engagement while lending cause to discover valuable lessons in digital literacy.
When employing social media, many educators place boundaries (for safety) but do not limit their students' creativity or freedom of expression. For example, it's not, "Go on Facebook and make some new friends" it's "Go on [this blog site], compose an articulate piece of writing about [some topic], and post your thoughts to the world."
Words like "open," "social," and "collaboration" are now part of the online vernacular; isn't it time they be part of the classroom's as well?